The sex toy industry in China is booming.
Over the years, the attitude of most people in China towards sex toys has changed. This has paved the way for the rapid growth of China's sex toy industry.
Sex toy production in China
China is the largest producer of sex toys globally, and more than 70% of the world's sex toys are from China.
The revenue generated from this industry in 2010 was US$940 million.
In China, the sector has an estimate of about US$2 billion, with more than 1,000 sex toy manufacturers in the country.
Evolution of The Sex Toy Industry in China
Sex toys are taboo in the past, and couples have now decided to improve their relationship with what can give them pleasure in a different way.
A few years ago, talking about sex toys was taboo, and buying them to live the experience much more, because both men and women blushed, even when they were joked with; but these objects have become a big business in China.
At first, the product could only be purchased by mail order in China and advertised on the back pages of pornographic magazines.
The sales of sex toys have changed, and you can go to a store and choose anyone with your partner which one you could try to spice up the relationship.
Also, you can order them from different online stores.
Sex toys that at a time were a source of shame, have boomed in people's consciences and pockets. The sex toy industry is now generating profits for a multi-million dollar industry with global sales growing exponentially, and now it is almost generally accepted in China.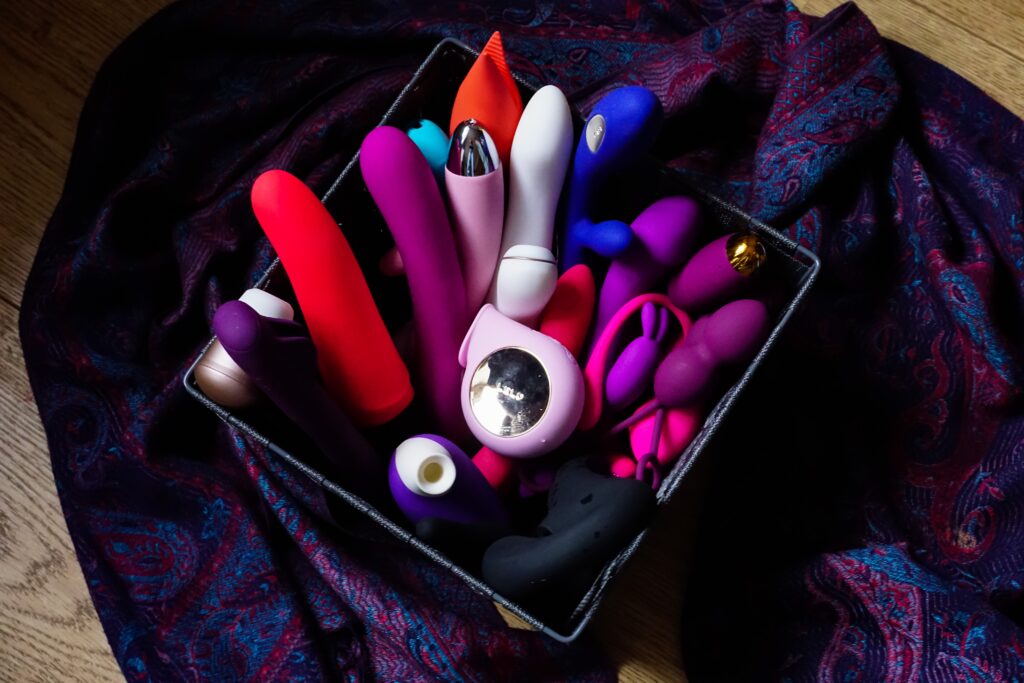 The promising market sex toys industry in China
The sex toy industry is changing and developing fast around the world, and the market is exploding in China. 
The yearly global sex toys market is about 15 billion dollars, of which China is already the major player.
Demand for sex toys is so high that China's focus is on how to produce and import sex toys for its domestic market.
There is a need to import because currently, the Industries in china cannot meet the increasing demands of the Chinese people.
The sex toys market today represents over 2 billion dollars in China.
Sex toys industries are trying to redouble their efforts, imagination, and creativity to meet the increasing demands and attract customers.
The marketing and Sales of Sex toys in China are promising, and now have different online stores and even stores for sex toys in China.
Are sex toys legal in china?
China is the largest producer and exporter of sex toys, and the production of these products is legal. The only issue is that there is a new regulation that prohibits the sales of products like sex toys from being sold during live streams hosted on e-commerce websites.
We have several foreign companies manufacturing sex toys that have made great investments in China. Most of these companies have invested in one of the production, trading, or marketing of sex toy products in the Chinese market.
Options to buy from china sex toy industries
When you buy sex toys in china, you do have two options. You can decide to have a contractual obligation to the sex toy brand. In this case, you will not be completely free in the sale of the sex toy. There is always a constraint on prices, quantities, and corporate image if you use this option.
You can also decide to buy the sex toys directly from suppliers that sell or produce non-branded goods. With this, you are free from any contractual obligation.
Why it is better to import sex toys from China
As stated earlier China is the largest producer of sex toys all over the world and most of the sex toys in the world are made in China. When you buy wholesale from another supplier outside china you are likely paying for goods whose price has been hiked as a result of a series of intermediate steps needed to take them or import from the factory in china to the wholesaler. When you buy directly from the source most likely china, you get a great economic advantage and pay a much cheaper price.
Also when you buy from a Chinese manufacturer, you get the advantage of product customization. You do not have access to this when you buy your sex toy from wholesalers.
What are the different types of sex toys produced by sex toy industries?
China's sex toy industry is always bringing innovations for all tastes and pockets. There is a sex toy for every person or couple. It doesn't matter if you've never used it or are already an expert on the subject. Women tend to be more open than men to the use of sex toys. 
Classifying sex toys produced by these industries is almost an impossible mission, due to the wide variety of this market. These toys are in grade and can be classified as those for beginners, intermediate and advanced.
Beginner: These products are for partners who can't talk to their partners about sex. These romantic accessories are great and also spice up the relationship. Some examples are scented candles, explosive balls, flavored lubricating gel, different condoms, fun dice, or even more daring lingerie.
Intermediate: We have vibrators, rubber penises, dildos, clit suckers, or cock rings
in this class.
Advanced: For those who already use many sex toys, fantasy has no limit. A Handcuff, gags, and whips are good options for those who enjoy this erotic universe of domination.
Benefits sex toy industries have offered to relationships
In addition to enlarging China's economy, the sex toy industry has given much help to different relationships.
One of these benefits is increasing pleasure during masturbation and in the relationship. Sex toys allow you to explore and know your body better and your partner.
They are excellent for discovering the erogenous points and where each one feels more pleasure to reach orgasm, usually in a more intense way.
Sex toys open up a universe of possibilities and fantasy, putting an end to boredom in anyone's bed.
The limit is only in the imagination, and it can save the relationship of many couples.
Most of them are safe and hypoallergenic, and options are available for all budgets, needs, and tastes.