A vibrator is a pleasure device that can take your solo game to the next level. The device can help you experience new sensations and achieve stronger orgasms. So you are never going to regret purchasing it.
If you are new to vibrators, you are going to have a hard time choosing between the various models on the market. To make an informed decision, there are a few things you must give careful consideration to. In this article, we are going to be exploring a few of them.
7 Things to consider before purchasing a vibrator
Do you want your first vibrator to be loud or quiet?
If you live alone, you may be able to get away with buying a loud vibrator. However, if you have kids or a partner, you are going to regret buying a loud vibrator. Nothing kills the mood like waking up your partner or kids each time you turn on your vibrator.
Even if you live alone, you should consider opting for a silent vibrator. This way, you won't have to worry about disturbing your neighbor when you are using it.
So before making a purchase, you should check how noisy it is.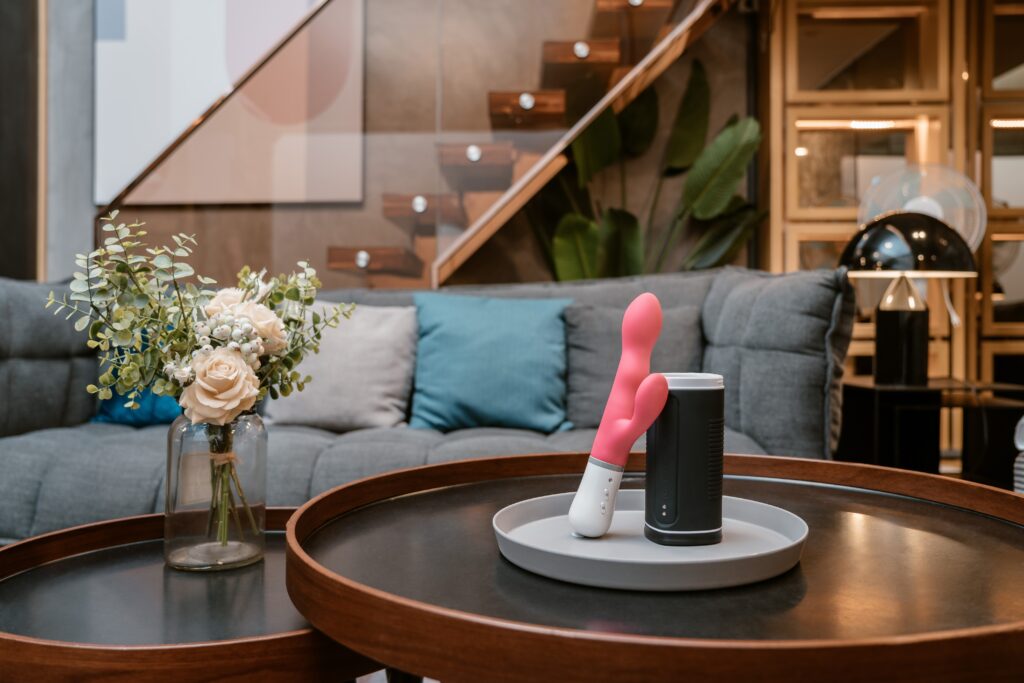 Made from a safe material
If you visit an online or physical sex store, you are going to come across sex toys that are made from materials like iron, wood, silicone, glass, plastic, jelly, and so on.
Since you are new to vibrators, you are likely going to opt for a vibrator that is visually appealing without giving much thought to the material it is made from.
Well, one thing you should know is that all sex toys aren't made from safe materials. So, you have to be careful. To be on the safe side, you should choose a vibrator that is made from materials like medical-grade silicone and glass. These materials are safe, easy to clean, and durable.
It is wise you stay away from vibrators that are made from a Jelly like materials, as they can deteriorate very quickly.
It is powerful enough?
Most people who are new to sex toys usually fixate on the look of a toy instead of its performance.
While there is nothing wrong with this, you need to keep in mind that you aren't going to be happy if you choose visually stunning toys that can't stimulate you to orgasm.
So before making a final decision, you should check everything from the speed settings and power to the overall performance and additional features of a vibrator.
The size of your first vibrator
If you live alone and hardly have friends around, then you can buy any vibrator, regardless of its size. However, if your friends and family members visit you often or you travel a lot you choose a compact model.
Of course, large vibrators are great, but they are difficult to store and can easily be found. Small vibrators, on the other hand, are easy to move around and store. So you can take them with you when traveling and can hide them with ease.
And if for some reason you choose to go with a large vibrator, you should consider buying a lock box along with it. This way won't have to worry about anyone finding it.
Easy to use
It is wise that you buy a vibrator that has straightforward functions and is easy to use. Choosing a vibrator with complicated functions, isn't a smart move, as you will struggle to use it.
What turns you on?
According to Michael Castleman, a reputable sex educator, 75 percent of women require clitoral stimulation to orgasm. If you fall into this category, you should opt for vibrators like the rabbit vibrator sex toy that can stimulate both areas.
Women who don't need clitoral stimulation to orgasm can choose a regular vibrator. If you want an out-of-this-world experience, you should go for a vibrator that has a host of features. Some vibrators have a heating function, multiple speed settings, and a comfortable handle.
Are you going to be using it with your partner?
If you plan on using your first sex toy with your partner, you choose a model that is designed for couples. These vibrators usually have a comfortable handle that one can hold easily.
Single women who live alone can opt for a vibe that suits their unique needs, as long as it is of high quality and easy to use.
Final note
Finding a vibrator that can address your every need isn't going to be easy. Applying the tips discussed in this article will make your search for the perfect vibrator easier. Don't be too disappointed if your first vibrator isn't all that you expected. Remember that finding a good sex toy takes trial and error.